David K. Bausch might have decided to collect another marque, but he had good reasons to admire Franklins. The Franklin was "the doctor's car" and Dave's father was a physician in Allentown who owned a 1925 Franklin. But Dave was born later and independently understood that Franklin was a quality car whose owners maintained them well; they have always been a good value. In 1962, Dave acquired a 1926 Franklin Sport Runabout in upstate New York. Later in the 1990s, he purchased a 1918 Franklin 2-door sedan in Maryland and a 1927 Franklin 4-door sedan in Philadelphia. Those last two cars are beautiful but this article is about the gorgeous Sport Runabout.
When Dave and his friend, LeRoy C. Schaeffer, brought the Sport Runabout back from New York, it was perfect car to start the collection. The Model 11-A was the second year for the 6-cylinder, 32 horsepower engine. Franklins had air-cooled engines throughout their manufacture from 1902 to 1934 but the 32-horsepower series from 1925-1927 first featured a grille that looked like conventional, water-cooled automobiles with radiators. The Wendlings repainted this car in 1964 and the paint dried just in time to appear in our first Das Awkscht Fescht that August.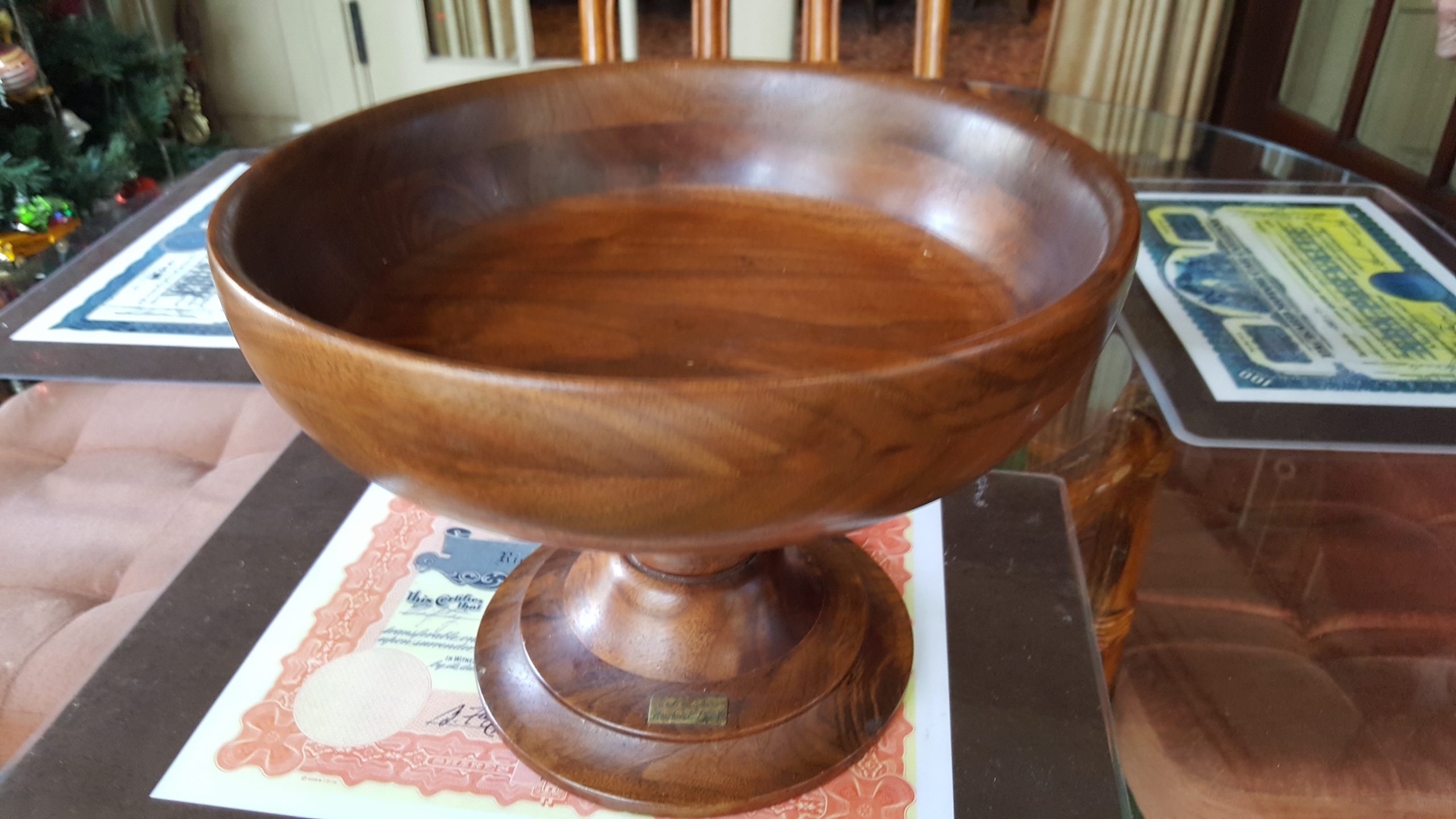 It won best of show! A picture of that award and Dave's entry application accompany this article. You might recall that George L. Wendling and LeRoy C. Schaeffer started Das Awkscht Fescht as a fundraiser to pay off debt for the swimming pool in Macungie Memorial Park. It is no surprise that Dave Bausch became the "Automobile Chair" for the Fescht in 1965. He remains a strong presence in the Fescht as Chair of the antique toy show.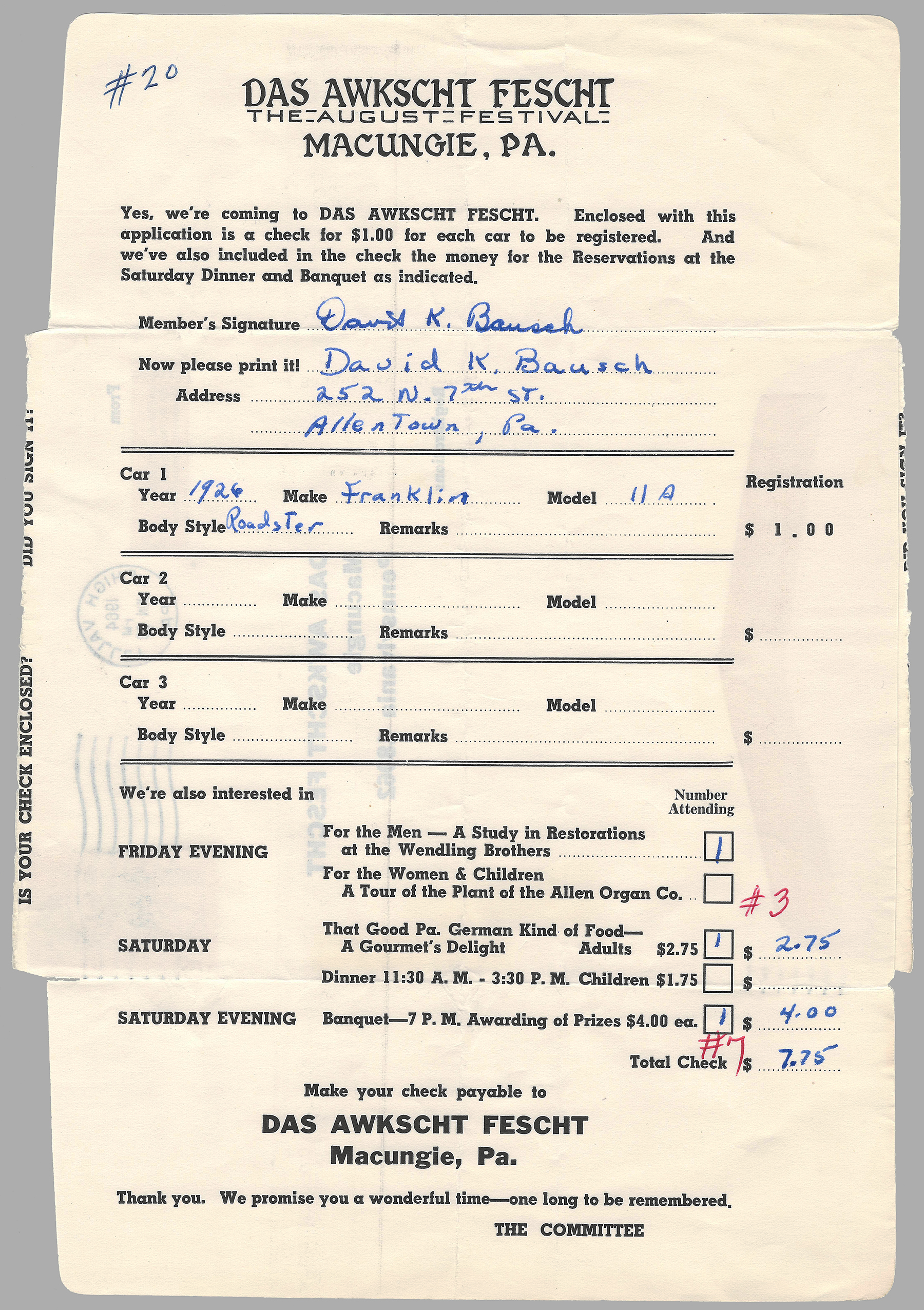 Of all his Franklins, this was the car Dave showed most often. He participated in activities of the Franklin Club, including tours around Syracuse, New York, where the marque was manufactured. Throughout the 1960s and 1970s, Dave showed the car in Atlantic City, accompanying Van Sciver, and at Hershey. Dave showed the car with the Franklins of Dr. George Boyer. It is always safest to tour and show with people who drive the same marque. Dave showed the car at the Community Days Festival in Coopersburg where Dutch Kern had "Kern's Franklin Service." Dave's friend, Don Bassler, worked for Kern and helped Dave with the Sport Runabout. Accompanying this article is a picture of the car at Coopersburg and a "Franklin Service" sign.