It was 1972, and we had been to the New Hope Auto Show. We went every year to car shows, but that year Elsa and I decided we wanted to own an antique car. We made an offer on a 1956 Lincoln Mark II, but the next day I went to visit one of my customers (I was in the paper and packaging business), Alice Whiting (her husband had been a President of the AACA).  She suggested that I should get an older car (prior to 1930) and join the AACA.
That night I looked in our local paper under Antique cars, and saw a 1928 Plymouth advertised. To my surprise I found that it had been stored for many years in a barn that adjoined my business property in Montgomeryville. It was all original with only 39,000 original miles on it. We bought it!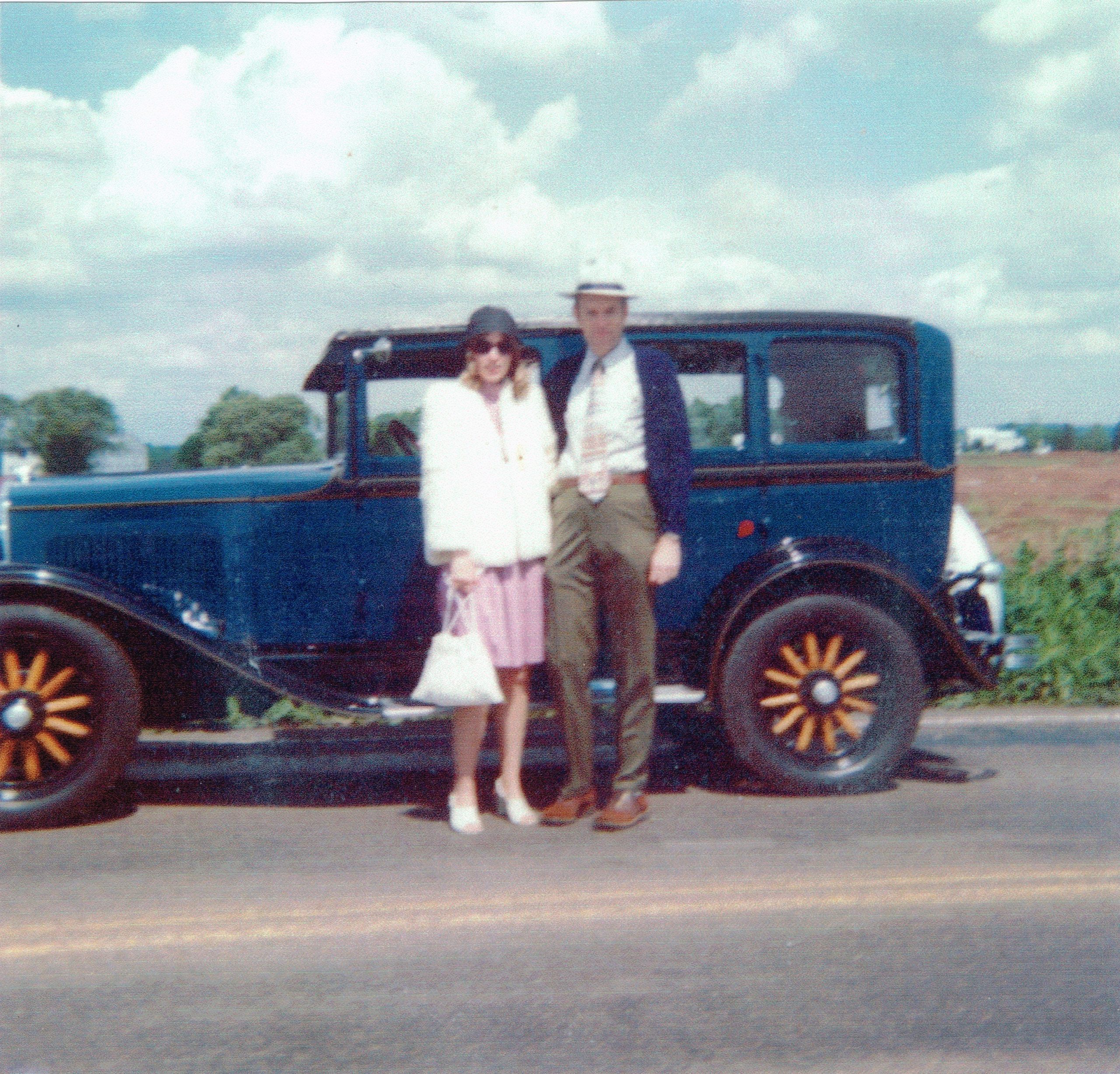 After the purchase, we only had to have the engine tuned up.  There were no dents, body rot, or wear on the upholstery. I did have the car painted the original color of blue with pin stripes and had all of the chrome plated.  I kept the original mohair upholstery.
What I did not know when we bought the car was that this was the first year the Chrysler Corporation made Plymouth, and our car was made in the first three months of production. It was originally called a "Chrysler Plymouth," and was introduced July 7, 1928 at Madison Square Garden sharing the stage with Amelia Earhart. Chrysler made only 66,097 Plymouths in this Model "Q" and only approximately 40-50 survive.  It had Body No. 320, a rare Hayes body configured as a 4-door, 5-passenger sedan. Chrysler Corporation at that time had discontinued some of its cars, Hayes being one of them.
The Chrysler Plymouth Model Q was evolutionary, not revolutionary.  Chrysler used up its extra parts on the new Plymouth, including the engine, derived from the Maxwell. It had 4 cylinders in a cast iron block, solid lifters, and 3 main bearings producing 45 horsepower. The car weighed 2,510 pounds and cost $725 new.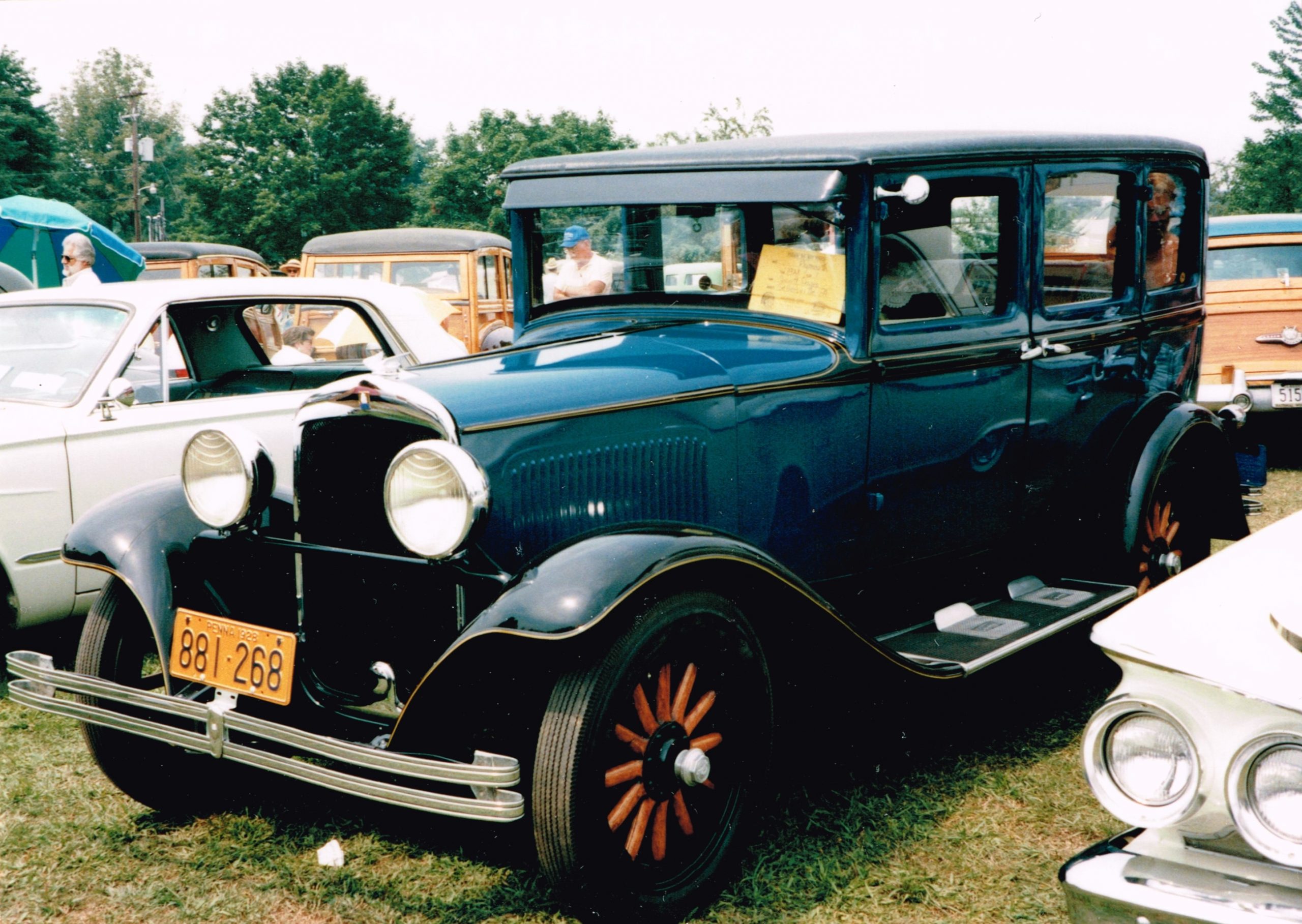 Its most notable features include the 4-wheel hydraulic brakes, Plymouth being the first car to have them. It also had full pressure engine lubrication, aluminum alloy pistons and an independent hand brake. These features would not be available on Ford or Chevrolet for another decade.
This car had several options. They include front and rear bumpers, tire covers and tire lock. We kept the car for many years and then gave it our son, who sold it about 5 years ago. In 44 years, we put only 3,000 miles on the Chrysler Plymouth, trailering it to shows. Included with this article is a photo with us and the car was taken in 1972, shortly after we purchased it.